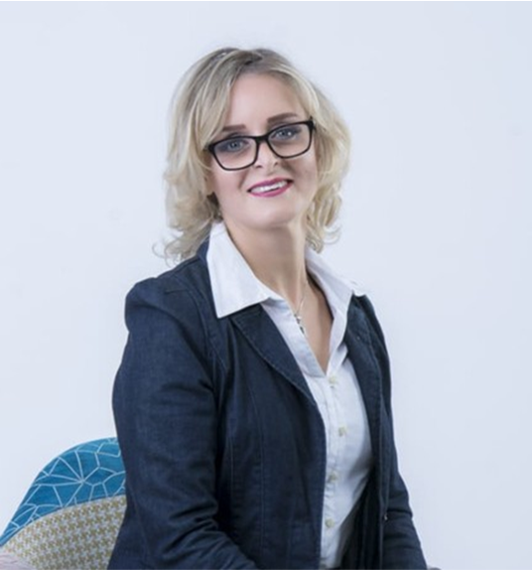 Ebtihal Taha- Founder of Fekrkhan
Ebtihal Taha is a Business Leader and Entrepreneur with a demonstrated history in successfully operating diverse businesses since 2009. She has over 30 years of experience in diverse professional domains, +20 years of which are in executive positions with prominent organizations in the USA and Egypt. She is well-known for bringing eye-opening perspectives to the table, attaining organizational goals, executing business plans and strong leadership skills.
Ebtihal's unique ingredient lies in being culturally and professionally diversified. As a US Citizen, working over 10 years in the US, and currently delivering in the gulf area while residing in Egypt. She acquired professional experience with multi-cultures and diversified behaviors. An expert in impacting a wide spectrum of audience ranging from top executives to entry- level team members.
Professionally, Ebtihal is empowered with a diverse in-depth background in Architecture, Retail, Fast Food Franchise, Localization, Customer Service, Business Consulting, Human Development and HR Management. She successfully restructured operation models to exceed local standards, built a strong infrastructure of systems and individuals to accomplish strategic impact.
Ebtihal has a Bachelor of Architecture from the University of Oklahoma, Certified Corporate Director, Certified Behavior Assessor, Certified Trainer, and Professional Certified Coach. Past-President of the International Coaching Federation (ICF) Egypt Chapter, Founder and CEO of Fekrkhan.
.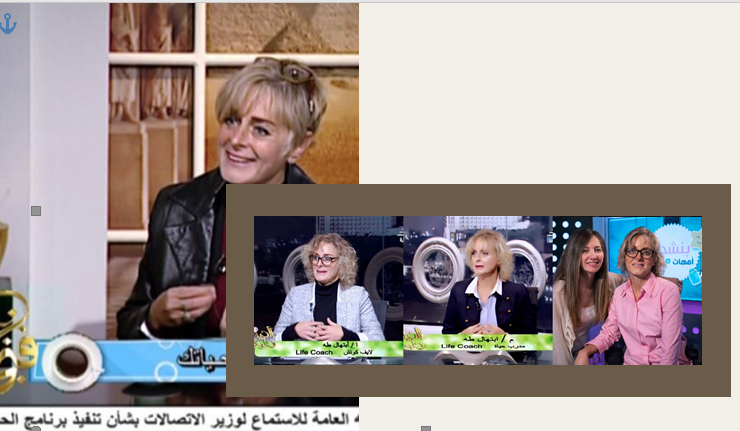 TV & Radio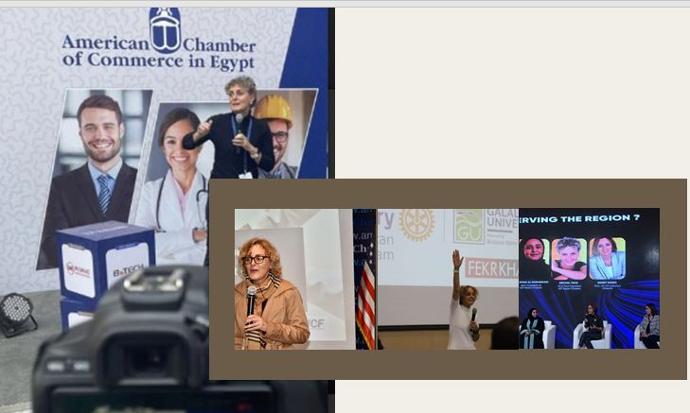 Talks & Panels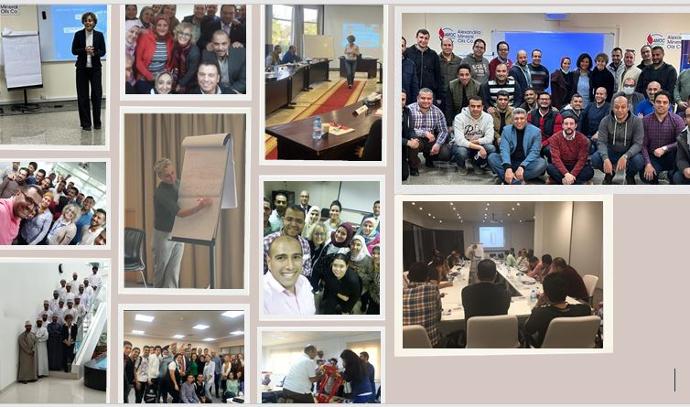 Workshops